Happyfaces.biz Entertainment 952-476-7676
Upcoming Events * New at Happyfaces



OOOOOOH AAAAAAHHHHHHHH ENTERTAINMENT
We are a full-service entertainment company with a number of specialities. Bringing happyfaces to your happy places is numero uno. It's party time - time to call happyfaces.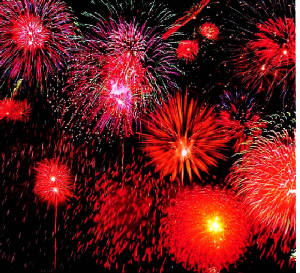 Upcoming Appearances/Events
St Patricks fun March 12 downSt Paul

St Patricks Day Downtown St Paul
May 21 9am - 4pm downtown Hopkins
Summer Time Fun
18 June St Louis Park Spectacular
Corn Days at Church of St Church 13/14 August
the 46th Renaissance Faire * Huzzah * August 20 - 2 October
and many many fun events every weekend throughout 2016 Call us!
New At Happyfaces
Introducing Snickerdoodles

This adorable puppet is a hit where ever he goes. He is 98% basset hound, 1% Gordon setter and the rest unknown. He is 8 years old, 56 in dog years. Happyfaces saved him from the local animal shelter is the story we tell. Ask about the Snickerdoodles specials.
He's perfect for pet events, nursing homes, day cares and so much more.
And now we have Sarge the Cat, Pepe the Skunk
Happyfaces Now has an office warehouse in Hamel
Happyfaces.biz headquarters * Our new office warehouse
Happyfaces.biz now has an office commercial warehouse space conveniently located off 494 and HWY 55!
This allows us to train, teach, learn, be way more efficient and expand in the industry. And this is an awesome space. We love it. Come visit us. Call for an appointment.
While others are still operating in their basements, , we have taken this bold step forward
We are the only talent agency of our kind to do this. Check back with us to see what this has allowed us to do.

New Fun Game - Crazy driver
This games tests yoru skill of correctiveness. You can go for it on the Granny Level, Auto bahn or Mountain Racing!!! And this to your next fun event
Brand Brand New !!! Real cute popcorn maker - just got this - makes perfect popcorn with coconut oil. Photo coming soon as soon as we pop some corn. This is perfect for grand openngs, customer appreciation, meetings, every one loves popcorn especially when its this good! Rent the professional popcorn maker for your next gathering of friends, associates and family.



Thankyou for visiting happyfaces entertainment. We have your fun. Serving the Twin Cities and surrounding suburbs
We are the ones to call for family fun entertainment. Perfect for events, birthday parties, fund raisers, community, bar/bat mitzvahs, highschool grad parties, anniversaries. Choose from lots of exciting fun to include caricatures, face painting, magic, henna, air brush tattoos, costume chacters. We serve the Minneapolis, St Paul twin Cities area. All occasions , all ages.